News
CUSTOMER APPRECIATION DAY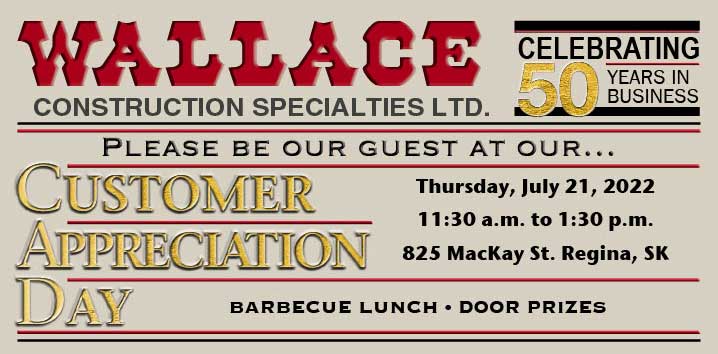 FROM A RECENT REGINA CONSTRUCTION ASSOCIATION BULLETIN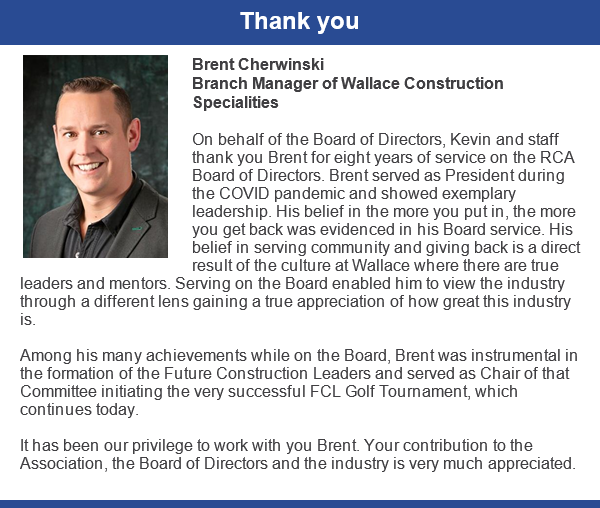 2021 SASKATCHEWAN YOUTH APPRENTICESHIP SCHOLARSHIP
Wallace Construction Specialties Ltd. recognizes the need for skilled trades people to properly install our specialized products and as such have recently contributed a Saskatchewan Youth Apprenticeship Scholarship worth $10,000 in the name of our founder - Mr. Norman Wallace. Congratulations to the 2022 recipient of the scholarship – Joseph Lange of Goodsoil, SK.
REMEMBERING NORM WALLACE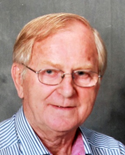 It is with sadness that we announce the loss of our founder, Norm Wallace, in October 2020. Norm incorporated Wallace Construction Specialties Ltd. in 1972 and established the company as a leader in the industry through his strong vision, innovation, enthusiasm, hard work, and loyalty to staff. He garnered a reputation as a passionate and tough person who fought for what he believed to be right. Norm was very involved in business and industry boards as noted under the "About Us" tab of our website. But he also quietly supported his community through numerous initiatives and he always had a soft spot for entrepreneurs, immigrants, and innovators and was often the first to step forward to offer a helping hand. Norm's passion and zest for life were infectious and made him a great person and leader. We strive to follow and value these traits in both our work and our personal lives. Norm leaves a strong legacy and we are proud to carry the business on in his name. 
ASHRAE SCHOLARSHIP IN HONOR OF DON BELL (1931-2015)
Wallace is pleased to announce that we have made a significant donation to the Research Scholarship Fund of the American Society of Refrigeration and Air Conditioning Engineers in memory of Don Bell.
In the words of ASHRAE:
"Don was an avid supporter of ASHRAE and the research it conducted for the industry he worked his entire life in. He showed his gratitude for the educational opportunities it presented and the comradery the community offered. Don enjoyed seeing new and young talent enter our industry and we feel he would be proud to extend this monetary award for education to a deserving individual."
Don founded Insulation Applicators Ltd. 61 years ago. He "gave back to the industry serving on numerous boards and organizations to improve the standards and recognition of the (mechanical) insulation trade in Saskatchewan and Canada " - quote from the Winter 2016 issue of the TIAC Times, the official publication of the Thermal Insulation Association of Canada.
2022 SASKATOON CONSTRUCTION ASSOCIATION 60TH ANNUAL BONSPIEL
Wallace Sponsored E Event. Brock Jensen presenting the trophy to E Event Winners.